↓Clique ici ↓ pour télécharger la Playlist (dans l'ordre alphabétique):
---
Notre répertoire évolue tout au long de l'année.
Cette liste est par ordre alphabétique.
Nous nous réservons le choix des playlists.
---
---
---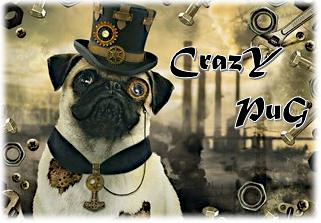 TITRES→CHOREGRAPHIES
ANYMORE→ANYMORE
BAD CASE OF LOVING YOU→DOCTOR DOCTOR
BAD FIDDLING→BAD FIDDLING
CELTIC KITTENS→CELTIC KITTENS
CITY OF MUSIC→CITY OF MUSIC
CLEAR ISABEL→CLEAR ISABEL
COUNTRY GIRL SHAKE IT FOR ME→COUNTRY GIRL SHAKE IT
DAMN!→DAMN!
DAY OF THE DEAD→DAY OF THE DEAD
DOESN'T MAKE A DIFFERENCE→STATION 4
DONE→DONE
DUST→DUST
EVERYBODY→DESIRABLE
EYES ON YOU→EYES ON YOU
FLOOR IT→FLOOR IT
HIGH ON A COUNTRY SONG→COUNTRY HIGH
I SEE COUNTRY→HONKY TONK WAY
KORRIGANDA→CELTIC EAGLES
1, 2 MANY→HALF PAST TIPSY/TICK TOCK
MAMA DON'T ALLOW→SKIFFLE TIME
MEMORY LANE→WONDER
MIDNIGHT TRAIN→MIDNIGHT TRAIN
MY DEAR RODEO→DEAR RODEO
MY PEOPLE→MY PEOPLE/LITTLE BURRITO
NO LAST CALL→NO LAST CALL
NOTHING BUT YOU→NOTHING BUT YOU
RAISED LIKE THAT→RAISED LIKE THAT
RISER→RISER
ROUNDTABLE RIVAL→ROUNDTABLE RIVAL
SECRETS→SECRETS
SHADOWS→SHADOWS/CELTIC SHADOWS
SOMETHING YOU LOVE→SOMETHING YOU LOVE
SOUNDS LIKE SOMETHING I'D DO→SOUNDS LIKE SOMETHING I'D DO
SUMMERTIME→BIG CITY SUMMERTIME
SWEET IRELAND→SWEET IRELAND
THE SOUTHERN SIDE OF HEAVEN→THE SOUTH
TILL YOU CAN'T→TILL YOU CAN'T
WINTERGREEN→WINTERGREEN
WONDER→WONDER